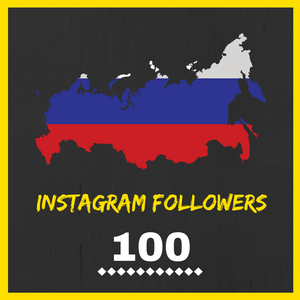 Buy Russian Instagram Followers
Regular price $10.00 Sale
What are the benefits from buying Russian Instagram followers?
Reach people within Russia.

Having a profile people will admire.

Russian people will start following you more quickly.

Your profile will look professional. 
WHY BUY RUSSIAN INSTAGRAM FOLLOWERS FROM THE ROYAL KEY?
We deliver real Instagram followers.


Followers are delivered within 24 hours.

Best value for money on the market.

Enough & secure payment options.

We only need to know your Instagram username, not your password.

We always deliver more than you ordered. 
Important!
Make sure your Instagram profile is NOT on private modus. Otherwise we can't deliver immediately your followers. 




Your profile has to be open to the public until we delivered all the followers you ordered.