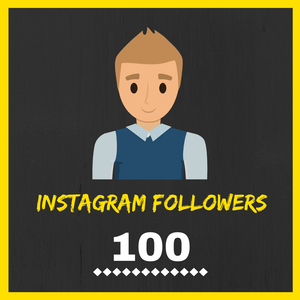 Buy Male Instagram Followers
Regular price $20.00 Sale
The Male Instagram Followers is perfect for any business selling male products like cars, clothing and gaming. But also for influencers and normal Instagrammers who are looking to expand their male audience. 

Why should I buy male Instagram followers?
Selling male products and services.

If your audience is mainly male based.

Trigger the Instagram Algorithm to reach more men on Instagram.
Resulting in them following you more quickly.

Improve your gender statistics. 
Wat are the benefits from buying male followers from The Royal Key?
Followers are delivered within 12 hours.




We deliver REAL male Instagram followers. 

Most services deliver fake followers instantly. Causing Instagram to flagship or remove your account. 




The Royal Key takes the time to deliver safely real followers, making sure that your account won't get flagged or removed. 

Pay easily with PayPal or credit card.

We only need to know your Instagram username, we never ask for your password.

Fast customer support (contact)

And maybe the best: we always deliver more than you ordered!
Important!
Make sure your Instagram profile is NOT on private modus. Your profile needs to be open to the public in order for us to deliver your followers.